DC Clubbing's Ultimate Halloween 2017 Guide
All Hallows Eve is just around the corner and we here at DC Clubbing — aside from throwing some absolutely wild parties that we'll mention here — have a few ideas about costumes, haunted houses and more related to the holiday season. Thus, we've put together this handy guide to all things Halloween-related to make your spooky season the best it's ever been!
DCClubbing and Lindy Promotions will be haunting the blocks of downtown DC on Saturday, October 28 for the Dupont Circle Halloween Bar Crawl! Costume contests, prizes and drink specials including $3 Miller Lite, $4 Redd's, $5 Mixed Drinks will be available as the ghouls and goblins will be crawling all over DC's favorite bars and nightclubs!
HALLOWEEN NIGHT
Australia-to-Los Angeles success story Hook N Sling goes underground to Soundcheck, K St NW's favorite bass bin. Having smashed the dance charts with the likes of Nervo and Galantis, along with successful releases via Axwell's Axtone label, Big Beat Records and more, he's a well-cemented star only gaining in acclaim on dance floors worldwide!
COSTUMES
Horror movie fan? The rebooted version of Stephen King's It has taken the cinema world by storm. Pennywise is the film's lead scare-meister, and if you're wanting to recreate the look of the man you can usually find down in the sewer, look no further. We expect this to be quite the popular costume this Halloween, so definitely click the link above and make your purchase now!
Emilia Clarke's portrayal of the Princess of the House of Targaryen is certain to be a popular costume on October 31st as Game of Thrones has just finished another amazing season of TV. Yes, we're well aware, dragons are not included in the package, but we definitely assure you that the costume will be (fire emoji)!
HALLOWEEN HAUNTED HOUSES
Everyone loves a haunted hay ride trail, right? Carnival clowns, zombies, mazes, scare houses, and more! Any time that the website for the event specifically tells you to not forget your diapers, and that it's not recommended for children under 12, you know it's legitimately scary.
You've heard of Jason, and you've heard of Freddy, but have you heard of The Cornstalker?!?!?! The Southern Maryland Blue Crabs Stadium in Waldorf, MD sits on the site of some rumored strange happenings at the turn of the century:
To this very day little details are known about the truth of what happened in those fields, however one thing is for certain as each fall harvest season comes around there are unexplained occurrences and phenomena within the stadium walls themselves.  Are these events each harvest season a mere coincidence or something much more disturbing ………….come see for yourself and we will see you inside!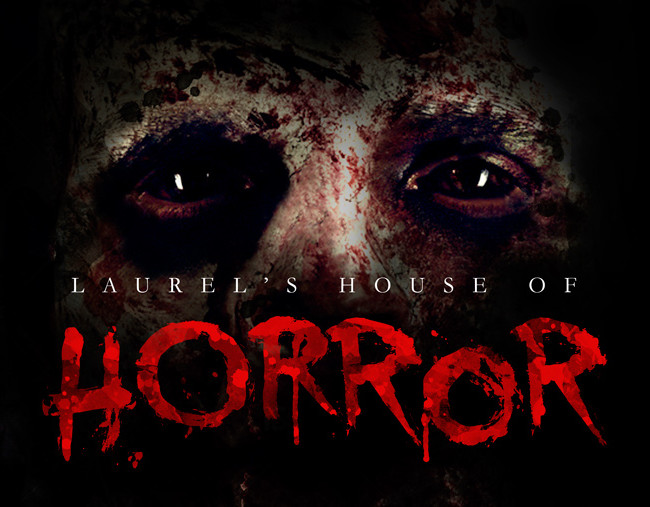 Film fan? Laurel's House of Horror allows you to walk through a theater re-enacting the most terrifying scenes from legendary horror movies. Clowns and zombies lurk around each corner, with actors creating an unforgettable haunted experience